Nowadays there is new promotional program which is gaining popularity in travel industry. This is known by the name of travel hacking. Travel hacking is nothing but a promotional strategy which is used by various credit cards, airlines and hotels. One of the main aims of these programs is to win loyalty of existing customer which further helps in retaining them.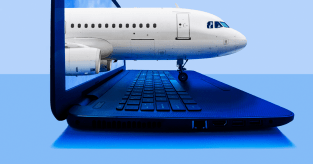 While term hacking stands for something inappropriate, travel hacking is purely legal. Various credit card service providers, airlines and hotels, give rewards, bonuses and miles to their customers when they make payments using their cards. These rewards points, offers, miles and bonuses when accumulated can be exchanged for various travel benefits. These benefits include up gradation of airline tickets, free accommodation and sometimes even free flight tickets.
Frequent travellers as well as those who want to travel but have money constraints, are going for travel hacking. This helps them to plan in trip at lower cost and if someone gets lucky then may end up having a free trip.
Question arises how this process works? Well various banks tie up with airlines, hotels and other service providers. They purchase large number of miles and rewards points from these service providers. Banks then uses these points and miles to attract new customer or award their existing customers under some rule for usage. So whenever a customer makes a payment on any of the recommended service provider, he's awarded with these miles and rewards points. Customers keep on accumulating these rewards points which in later course of time customer exchanges for various traveling benefits.
Nowadays card users are showing lots of interest in these reward and miles point. In order to collect more and more point they are using the services of various service providers who are listed in the bank rule and regulation book for collecting of points. Hence travel hacking is a win win situation for customer as well as service provider.